Bamboo Basket Latest News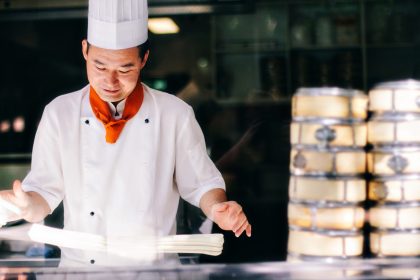 Enjoy the entertainment of glass viewing kitchens at both the Southbank and Portside Wharf Bamboo Basket...
Bamboo Basket Reviews
Great service together with fantastic food is nigh on impossible to find in Australia, we were very happy to discover it does in fact exist in South Bank at the Bamboo Basket. We ordered a large variety of dumplings and pancakes and are eating there again tonight.
Diner Review, Sept 7 2013
Urban Spoon
If i could spend the rest of my life eating pork buns from Bamboo Basket i would. The service was great, the place has a fantastic design and it's well priced for a busy Southbank restaurant.
Diner Revew, October 6, 2013
Urban Spoon